Your pet reptile requires a well-balanced, nutritious diet to grow and make it through the adult years. That's why it is essential that you buy and provide feeder crickets for sale to help them develop and grow healthy.
Why Crickets?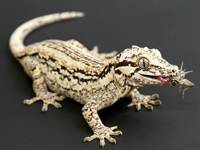 Iguanas, lizards, bearded dragons are all insectivores needing to eat all kinds of live insects. An ideal feeder choice for reptiles because they boast an excellent nutrient profile and provide a great source of minerals, vitamins, and proteins. They contain all the essential amino acids and also have fatty acids and omega 3 and 6. All in all, they are a complete protein source for your reptile pet. That's why most reptile owners prefer these insects for their beloved pets.
Why Buy feeder crickets for sale from Us?
Here at Crickets and Worms, we sell the most nutritious and healthiest reptile food on the market. We make sure the crickets are packaged in the very best way for shipping, so they have a high rate of arriving alive. Our pricing is reasonable, and we also offer free shipping on selected items.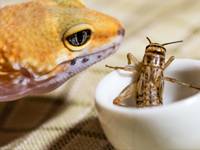 Affordable reptile feeders of exceptional quality.
We pay attention to details and do not cut corners with nutrition or food.
Fast and free shipping.
Our crickets and other reptile food to feed them
We do our best to make sure all our customers are satisfied and happy with our products and services.
Apart from crickets, we sell the following reptile food
Mealworms
Mealworms are a great food item for many reptiles that eat insects. One mealworm contains many times the caloric content of a single cricket. Therefore, feeding your pet reptile mealworms helps to maintain its body mass. We sell 1000 mealworms per box. The option to choose heat/cold pack is also available.
Wax Worms
Often called 'silk moth larvae,' wax worms are another ideal diet for your pet. We raise them on a nontoxic diet, so they are perfectly safe for use as a reptile food item. Wax worms make a nutritious food item as they are a great source of calcium. We feed them proper diet and maintain them at an ideal temperature so they can and reach a large size. We guarantee safe shipping of wax worms in both summer and winter.
Hornworms
We also sell hornworms. Just like the other worms we sell, we raise hornworms on a nontoxic diet, so you are assured that they are safe for your reptile pet to eat. Hornworms provide relatively more calories than crickets and are helpful for reptiles that need to put on a little weight. We sell hornworms in boxes of 12 and 25 count.
Crickets and Worms online store offers Free shipping in select areas. Search for our reptile food selection.