Choosing nutritious reptile food is essential in ensuring a healthy and long life of your pet. There are a wide variety of reptile foods available on the market, and Crickets and Worms have the following recommendations for food choices based on their nutritious benefits.
Mealworms
Mealworms are certainly a great feeder for reptiles as they offer so much nutritional value. Since mealworms are soft-bodied live feeders, high source of sodium, magnesium, iron, protein, calcium, and vitamins B1, B2, B3. Considering their outstanding nutritional value, low-fat content, high calcium, magnesium and iron levels are a plus too!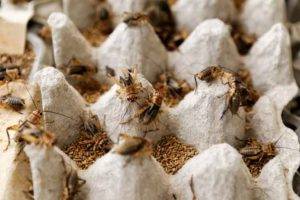 Crickets
Crickets are another important, nutritious food source for any reptiles. They are generally very inexpensive to purchase, making them a favorite reptile food of pet owners. They add some variety in the implementation of a healthy and balanced diet for your pet.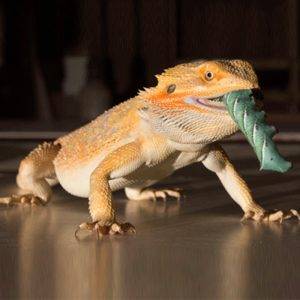 Hornworms
Hornworms are very low maintenance, easy to keep, and an amazing feeder to help ensure your pet reptile's proper hydration. Many bearded dragons rarely drink water from a dish because it is unnatural for them to do so. Because of this, they get dehydrated. Hornworms are very high in moisture, so they get the job done in hydrating your lizards.
Like mealworms, hornworms have no exoskeleton or chitin, so they are easy to digest, and you don't need to worry about impaction in your juvenile pet reptile. When they are fed their proper diet, hornworms possess a rich, nutritious content of moisture, calcium, fat, and protein.
Why Buy from CricksandWorms.com?
CricketsandWorms.com is an online reptile food store based in Tennessee. We specialize in pet care and stock a wide variety of foods and products for pet reptiles. At our online store, you will find a great selection of live food as well as dry products, all at affordable prices. We are the reptile experts trained in pet nutrition and care. Our experience and knowledge help reptile pet owners find the right nutrition and other solutions for their beloved pets.
All our farm-raised live feeders like mealworms, hornworms, etc. are easily digested and rich in nutritional value. These extra nutritious feeder insects should be a part of your pet reptile's nutritious, balanced diet. We offer fast and safe shipping in both summer and winter seasons, and our goal is to deliver live products both alive and healthy to our customers.
Visit https://cricketsandworms.com/ to browse our wide variety of reptile food products.